The #edublogsclub challenge this week relates to books. I am always reading. However, instead of writing another review, I thought that it might be more pertinent to review a review of my reviews I made with Awesome Tables.
Awesome Table allows you to take data recorded in a Sheet and use App Scripts to create dynamic visualisations. As the website explains:
Awesome Table lets you display the content of a Google Sheet into various types of views: From a simple table to people directories, Gantt chart views, Google Maps, card views… There are many possibilities to suit your personal and professional needs. With it, data in Sheets are shown in a more functional way and can be shared with viewers.
I had started exploring options for dynamic displays with the help and guidance of Tom Woodward, who shared a template for my blog roll with me. However, he also directed me to Awesome Tables as another possibility.
Even with tags and categories, one of the challenges of having a blog with hundreds of posts is how to make it easier to find what you might be looking for. One example is finding my reviews of books and podcasts. I am often asked for suggestions and short of giving people a long list, wondered if there was a way of refining this process. This led me to Awesome Tables.
---
For those interested in making your own Awesome Table, I have created a basic guide:
1. Go to Awesome-tables.com and sign in with your Google account. This will then link with Google Sheets.
2. Choose a template from those provided. Preview it and once happy, click Use Template to create a copy.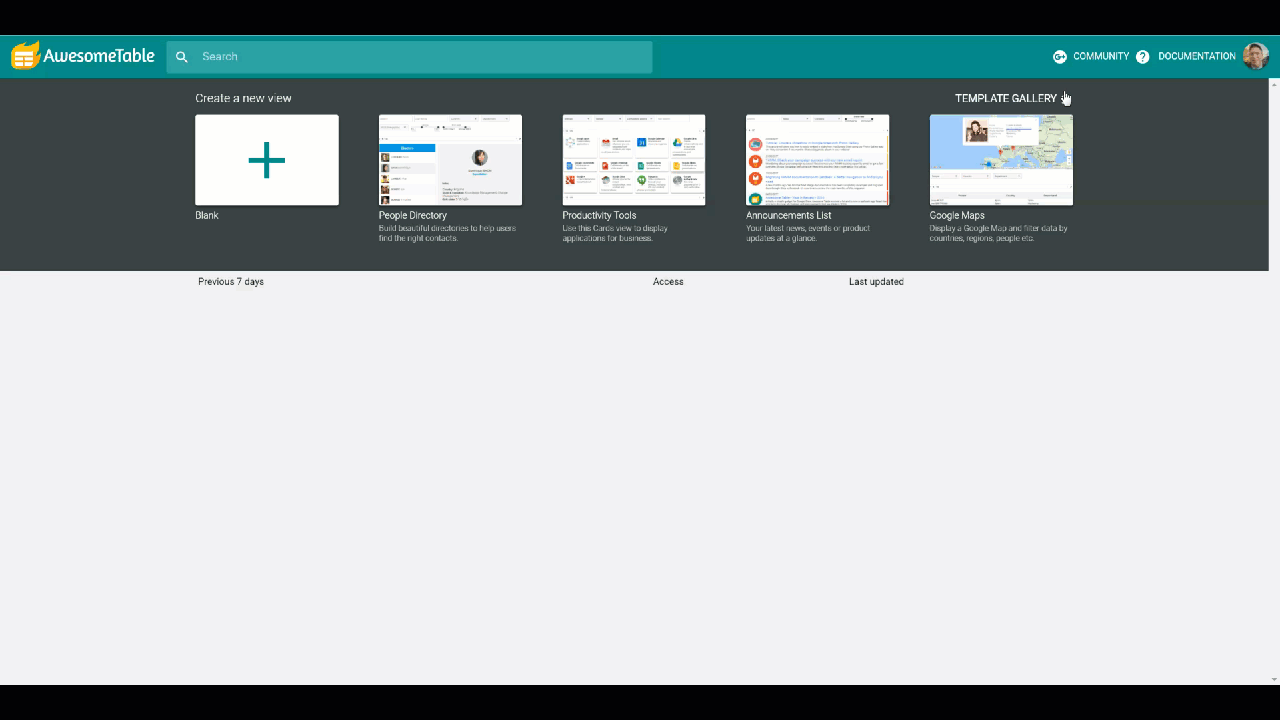 3. Open the Spreadsheet attached to the template. There are two tabs: data and template. To use the basic template as is, delete the dummy data and add your own.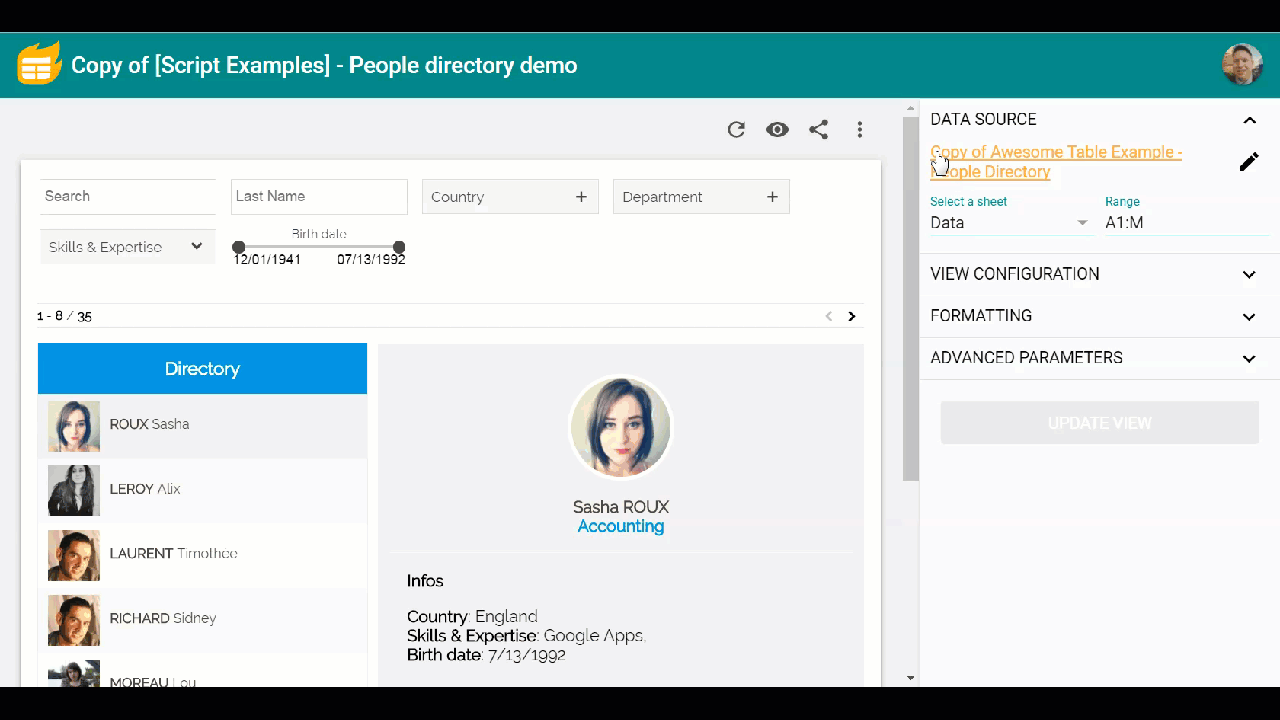 4. If there are fields that you do not want built into the template, then you can change the headings in the Data sheet. However, make sure that you do the same within the Template sheet.
It is possible really customise an Awesome Table or even start from scratch. However, it can get rather fiddly and involve a lot of abstraction. For those wanting to go down this path, there is a support site with a range of documentation.
---
So what about you? What strategies do you use to track the books you read? Have you used Awesome Tables in any other ways? As always, comments welcome.
---
If you enjoy what you read here, feel free to sign up for my monthly newsletter to catch up on all things learning, edtech and storytelling.
My Awesome Reading List #EduBlogsClub by Aaron Davis is licensed under a Creative Commons Attribution-ShareAlike 4.0 International License.