I took to the recent #DLTV2014 Conference with a renewed sense of creative vigour. Instead of simply recalling information and posting titbits here and there (which I did as well), inspired by the likes of +Amy Burvall, I set myself the challenge of being more visual and more imaginative in my postings. Using creativity as a medium to express my voice. So here then are some of my ventures:


#DLTV2014
Leading up to the event, I created a couple of memes to stir up the conversation around DLTV2014.


#EduVoice
I created a couple of images in the build up to +Steve Brophy and I's session 'Listening to the Voices in and out of the Classroom'.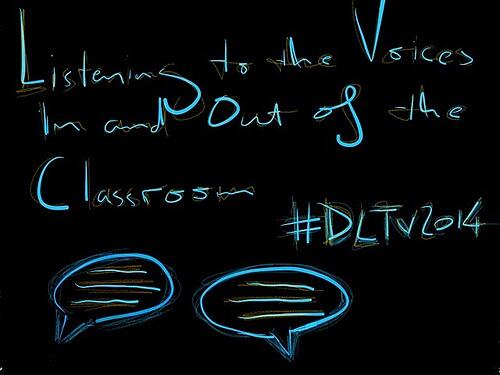 Sketch made using Paper 53 app on the iPad
Original image via creative commons licensed (BY-SA) flickr photo by hackNY: http://flickr.com/photos/hackny/5685391557
Edited using Phoster on iPad

I think that maybe this one has mixed messages
#WhereisHa
Armed with +Dean Shareski's recent suggestion that Twitter can be a creative medium, +Corey Aylen, +Eleni Kyritsis, +Bec Spink, +Mel Cashen and I started a hashtag #whereisHa (link to Tagboard) in response to +Michael Ha's absence from the keynote on the second morning. As a part of this playful folly, I created the following memes to add to the Tweets: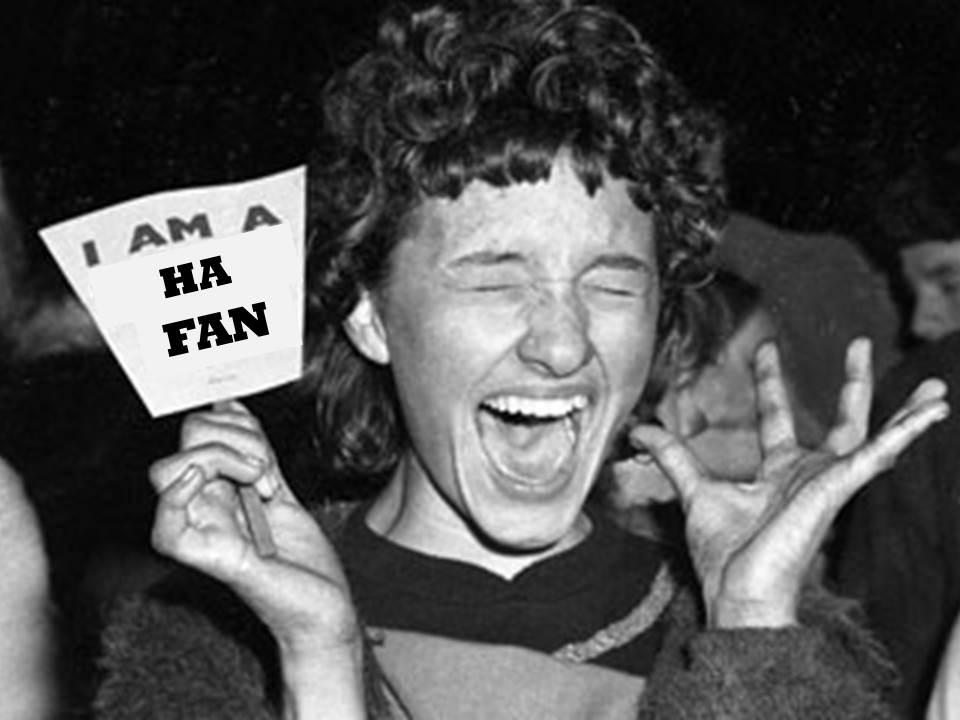 Playing on the hysteria around the Beatles, I thought that I would extend the mania.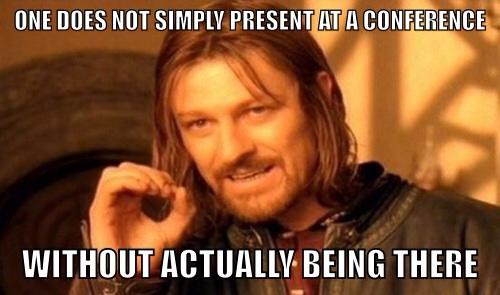 This was in reference to the fact the +Michael Ha was meant to present during the first session, yet he hadn't even arrived yet. Interestingly, +Samantha Bates jumped on the comment, even though she wasn't at the conference, and argued that he could via a Hangout etc …
#LegoPoetry
This was created in the 'Games in Education' space under the guidance of +Dan Donahoo. Really we just chatted while discuss the myriad of potentials associated with the idea of Lego poetry.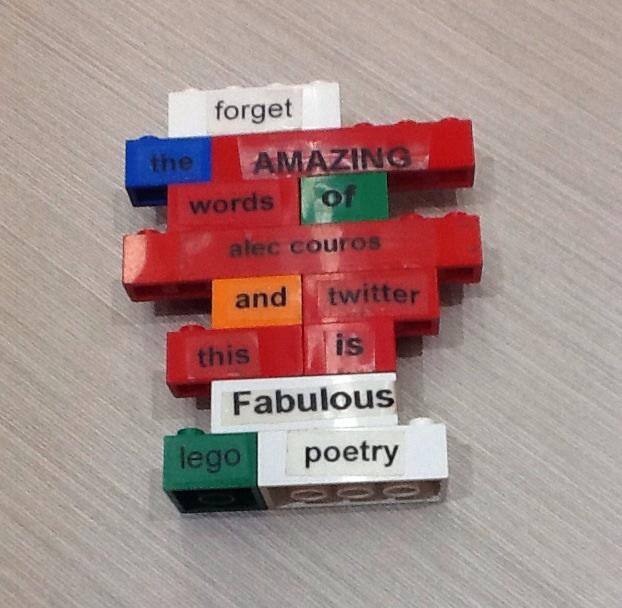 This Lego poetry is clearly in jest, because I clearly value my Twitter connections and the awesome work of 
+Alec Couros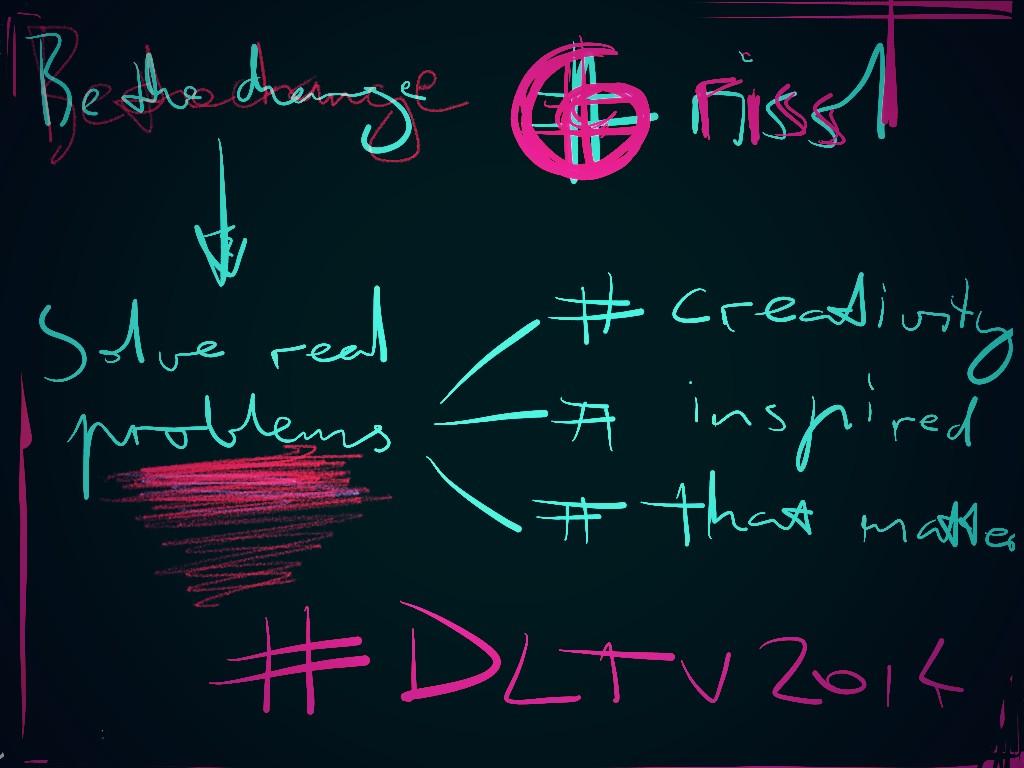 My take-away from +Riss Leung's keynote, 'be the change'. Was a common them throughout the conference.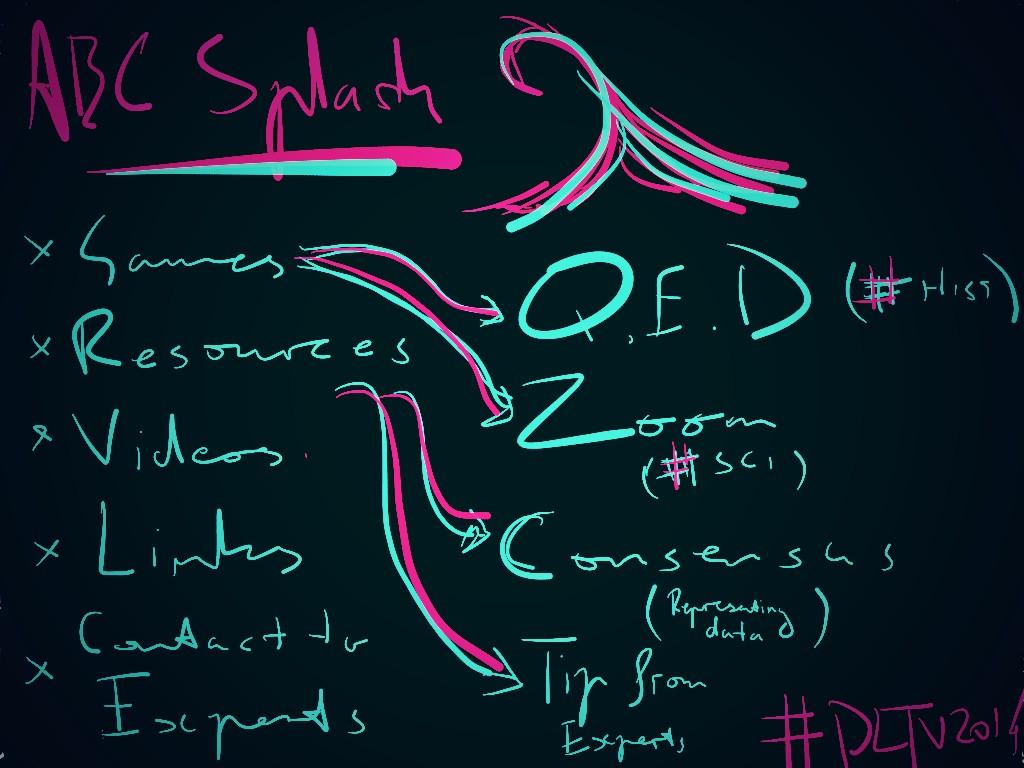 My summary of some of the great things on offer through the ABC Splash website
Accelerating Innovation In Your School w/ +Richard Olsen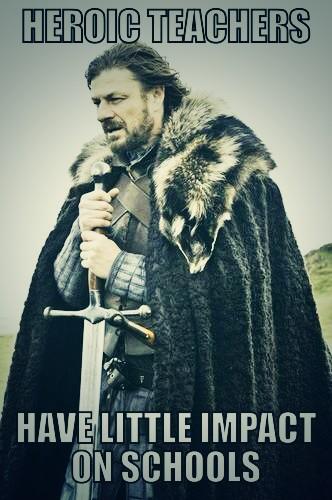 In Olsen's overview as to way our current attempts to bring change, reform and innovation into the classroom, he made the statement that "Heroic teachers have little impact on schools"
Best Conference Ever
While a few days afterwards, I created this to sum up my experience at #DLTV2014. I agree with +Rick Kayler-Thomson on the Two Regular Teachers podcast that it was the best conference that I have been to. However, I think that in some part that this was because I was willing to let it be. Whether it be taking a risk in collaborating with +Steve Brophy for our presentation or going outside my comfort zone in embracing the games in education space. Instead of entering as a teacher, I feel I entered as a learner.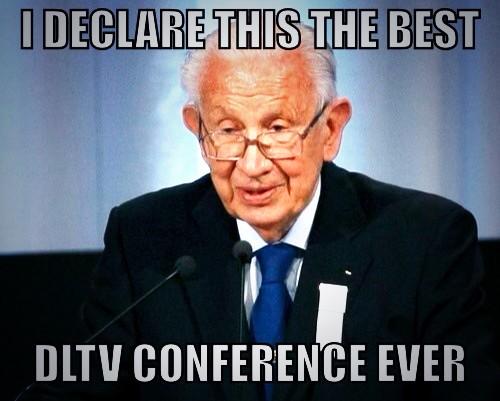 This is a play on Juan Antonio Samaranch's statement after each Olympics that 'I declare this the best olympics ever' or something like that.
In many respects I think that professional learning as a whole needs a shake-up and DLTV took a step in that direction with this years conference. Although the spaces could have been more flexible and conducive to participant driven learning, for what do you do in a lecture theatre? Lecture? I still feel that the push to collaborate and communicate within streams, as explained by +Kynan Robinson in his fantastic post, was an excellent idea. For as I have stated elsewhere, the smartest person at the conference is the conference. 
I would love to know your thoughts and experiences of the DLTV2014 Conference or any other conference for that matter. Feel free to leave a comment below.
---
If you enjoy what you read here, feel free to sign up for my monthly newsletter to catch up on all things learning, edtech and storytelling.