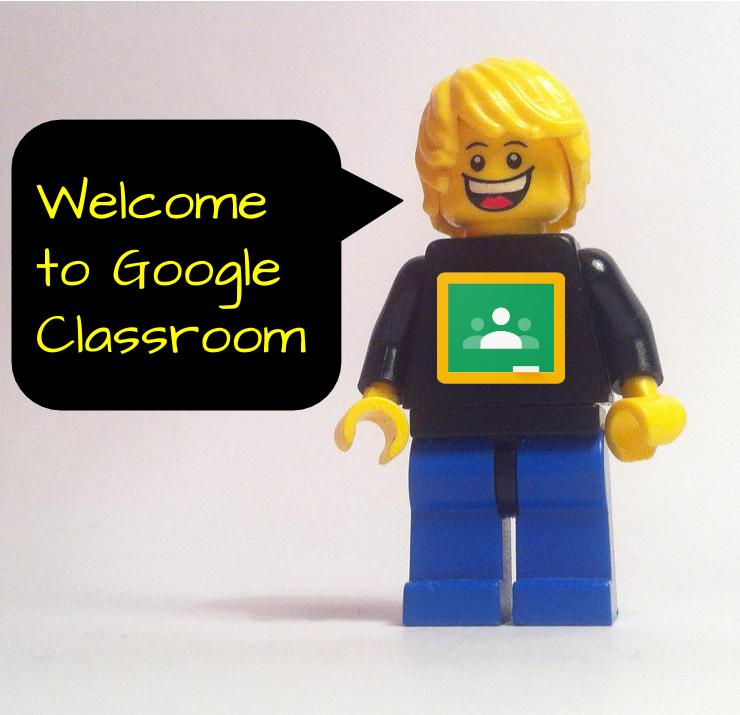 Google Classroom is a platform for communicating and collaborating using Google Apps for Education. Unlike other platforms, Classroom focuses on three key areas: pose questions, make announcements and set assignments. Although this may seem somewhat limited, as Alice Keeler demonstrates, it provides a foundations for so many possibilities.
Some of the benefits include:
Sharing Resources

: Whether it be as an assignment or through the announcements, you can easily share resources with students. In addition to this, Classroom creates a structured filing system in Google Drive.

Structured Organisation

: Unlike spaces like Edmodo which can end up with a random student who mysteriously has three accounts, Classroom provides a central management system through Google Apps Admin meaning that you can in fact add students yourself. In addition to this, you are now able to have

multiple teachers

, something that was not possible at the beginning.

Extending Google Apps: Not to be confused with Learning Management Systems, Classroom works best when it is integrated with Google Apps. For example, through the creation of an assignment you can generate an individual copy of a Google Doc.
Multiple Device

: Like Edmodo, Classroom is available in the browser, as well as on the

iPad

and iPhone.

Assessment and Rubrics

: Although there are answers, such as Alice Keeler's

Sheets Add-on RubricTab or Andrew Stillman's use of Goobric and Doctopus

, the easiest way to create a rubric with Classroom is by creating a copy for each student via assignments. Associated with this, Classroom provides the ability to turn work in. This means that students can signal to you that although they may have shared a document with you, they have actually finished with it

One Less Logon

: A part of Google Apps, using Classroom as opposed to other spaces means one less log on for students to remember.
So what about you? Have you used Google Classroom in your classroom? What have you seen as some of the benefits and challenges? As always, comments welcome.
Resources
Teacher Tech (Google Classroom)

– Co-author of 50 Things You Can Do With Google Classroom, Alice Keeler has shared a plethora of tips, tricks and resources associated with Classroom. From a list of

50 things you can do

,

8 essential tips

and

a quick-sheet guide for students

and a three step guide to

getting started

.

10 Ways Google Classroom Will Make Learning Better

 and 10 Things You Might Not Know About Google Classroom – Although I am unsure a program itself can make learning better, Matt Miller identifies some suggestions, as well as a summary of a resource created by Kasey Bell.
Triple Differentiation in Google Classroom – Beginning, Middle, and End – Eric Curts demonstrates how Google Classroom can be used to differentiate learning. This is a useful exploration of many of the new features, such as setting specific work for individual students, incorporate different resources and allow students to submit a wide range of products.

Everything You Need To Know In Google Classroom – David Wolford has written a series of posts for Better Cloud 

unpacking the basics

,

creating an assignment

and

exploring the stream

.

Google Classroom Help

– The official space, a place to find any answer associated with Classroom.

Google Classroom Experts

– A Google+ account designed to share all things associated with Classroom. A useful place to pose questions and find specific resources.

Google Classroom for the Principal – Lisa Meade describes some of the ways that principals can use Google Classroom in and out of the classroom to connect with staff and students.
100+ Great Google Classroom Resources For Educators – Vicki Davis collects together a wide range resources in one spot.
G Suite: Google Classroom Top 10 Web-Based Tips – An infographic created by the EdTechTeam to share the top 10 tips when using Google Classroom.
Exploring Virtual Teaching Environments – Miguel Guhlin compares Google Classroom with Microsoft Classroom.
A Timeline of Google Classroom's March to Replace Learning Management Systems – Antoinette Siu provides a summary of how far Google Classroom has come in two years. There is also a great use of TimelineJS to represent these changes.
---
If you enjoy what you read here, feel free to sign up for my monthly newsletter to catch up on all things learning, edtech and storytelling.
An Introduction to Google Classroom by Aaron Davis is licensed under a Creative Commons Attribution-ShareAlike 4.0 International License.