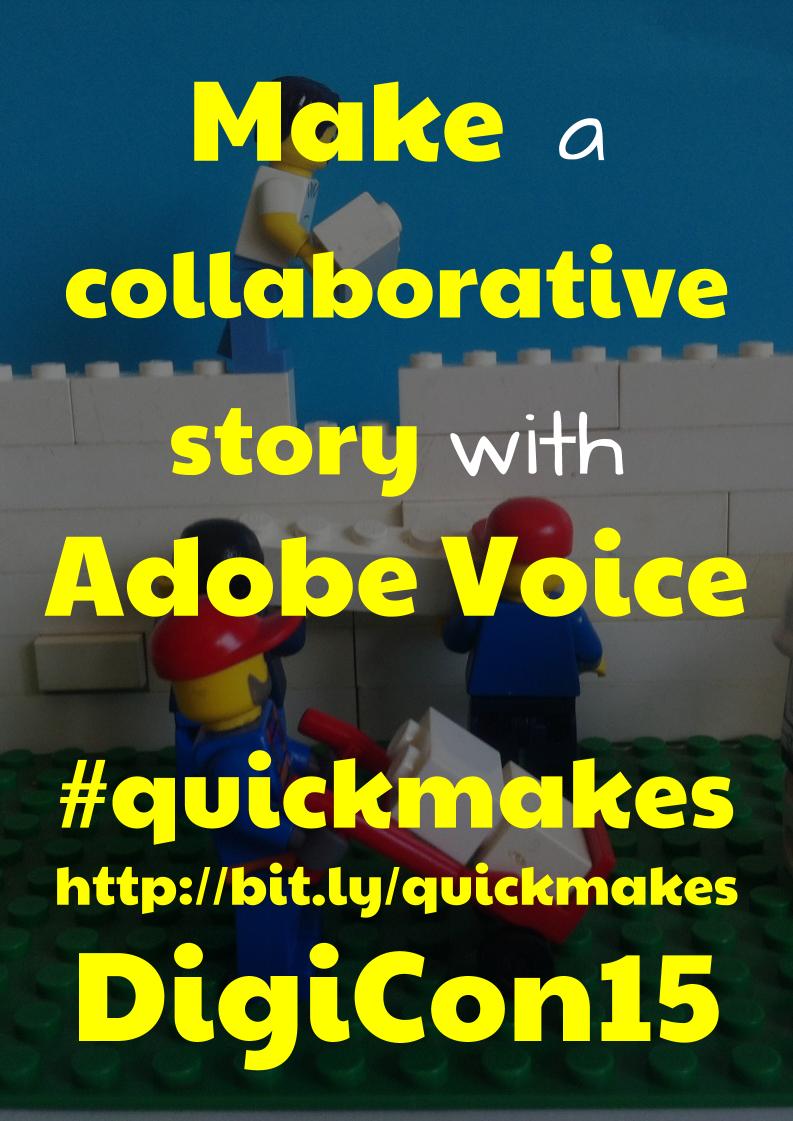 Adobe Voice is an iOS application which allows you to easily present ideas and information in an engaging manner. A part of a suite of mobile only apps created by Adobe, including the website creation app Slate, it provides connections to range of content to create slick and stylish presentations in minutes. Once finished, you can upload videos to and share via Adobe Creative Cloud or download them to the camera roll and publish elsewhere.
One of the best features of Adobe Voice is the access to range of Creative Commons content. Whether it be images, icons and music, each of the different sections provides the option to search from within the application. This means that you do not have to leave the application in order to find appropriately attributed content. The issue though is that, like with much of Creative Commons content, it can be hard to filter out inappropriate images. It is often for this reason that many popular sites are blocked in schools. My own workaround has been to simply use original content gathered via the iPad camera. However, this then limits the potential of the app.
Some possible uses for Adobe Voice are:
Create a video timeline
Record a picture book
Develop an instructional guide
Gather together different reflections
In regards to data and privacy, although you can avoid uploading to Adobe Creative Cloud, you are required to create an Adobe ID Account to use the app. This includes providing a range of information that is used to identify users. In addition to this, Adobe may also collect data in regards to how people use their applications through the use of cookies. This information is used to identify improvements with the product.
Here are some additional resources:
Adobe Voice & Slate Blog – A blog with a range of tips and tricks about how to get the most out of Voice and Slate.
Adobe Voice An Introduction – A guide to making a presentation using Adobe Voice
Adobe Voice Ideas and Examples – A range of ideas for getting started with Adobe Voice in the classroom
Adobe Voice YouTube Channel – A collection of examples and guides associated with Adobe Voice
Adobe & Privacy – Answers to common privacy topics associated with Adobe Voice
---
If you enjoy what you read here, feel free to sign up for my monthly newsletter to catch up on all things learning, edtech and storytelling.
Creating and Making with Adobe Voice by Aaron Davis is licensed under a Creative Commons Attribution-ShareAlike 4.0 International License.